REVEREND JULIE JANE CAPEL
In January of 2015, following the overwhelming affirmation from the congregation, Reverend Julie Jane Capel accepted the call to become the Pastor of Faith United Church of Christ. She has felt the calling to go into ministry since she was fourteen and has continued to commit to following the Holy Spirit. Pastor Julie graduated from the North Park Theological Seminary with her Masters of Divinity in May, 2014. She had completed her pastoral internship at The Gallery Covenant Church, a church plant, in St. Paul, MN. She is fully engaged in this adventure of pastoring a small church.
Pastor Julie has also served as a chaplain for Sinai Health System, working at Mount Sinai Hospital which is a 'trauma one' medical center on the west side of Chicago. Recently she has joined the Praying Pelican Mission Team.
In the fall of 2017 and early in 2018, Pastor Julie successfully completed the ordination protocol of the Evangelical Covenant Church, which is her home denomination. On April 28th, 2018, Pastor was approved by the Central Conference of the Evangelical Covenant Church for ordination.
Faith Church celebrated her ordination at a special service on July 15, 2018. We heartily congratulate Pastor Julie on achieving this milestone in her calling as a pastor and in her ministry here at Faith Church. We wish her well and a life of spirit-led happiness and peace as a new chapter in her personal and vocational life begins, as it does for us all.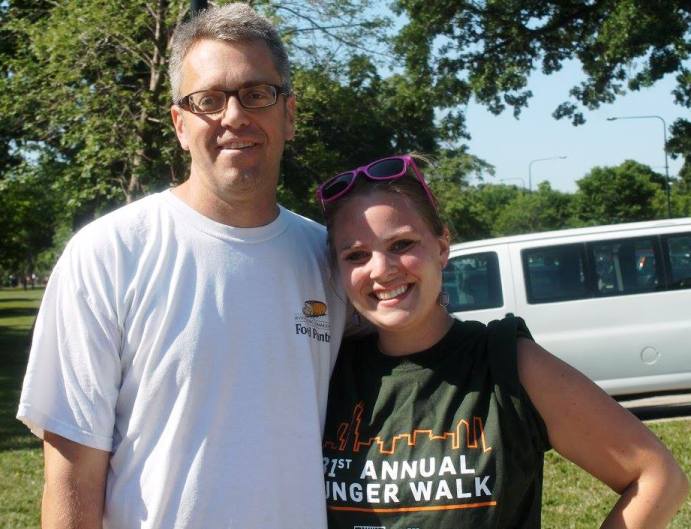 On December 11, 2014, Pastor Julie was interviewed by channel 5 news at a peaceful protest reminding us that Black Lives Matter. She reports that the support and care of the demonstrators by the Chicago Police and FBI was incredible that night.